I'm an Amazon addict. Big time. I've been a Prime Member since college (remember when they offered student discounts?).
Having a Prime Membership, with free two-day shipping, has come in handy since I've moved from a big city to a rural location. Going to the nearest clay supplier is much more of an ordeal now versus when I lived 15 minutes away from one. Or better yet, when I worked for one!
So as a tool and gadget junkie, I'm going to share with you some of my favorite finds on Amazon. Most of these items are Prime eligible. If you're not a Prime member, you can still qualify for free shipping on orders of $35+ for most items.
Disclosure: this post contains affiliate links. A portion of the sales may go to us to help support the site, at no extra cost to you. This helps offset our website hosting fees. We appreciate your support!
Alright then, on with the list of our 27 picks!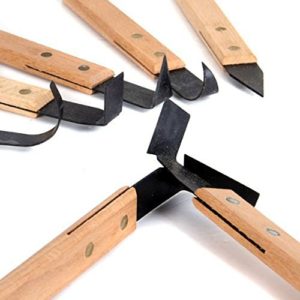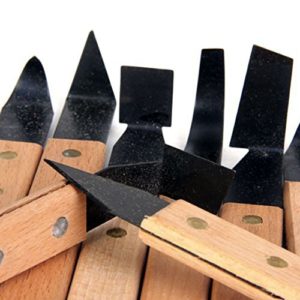 There's a learning curve to using this style of trimming tool versus a loop tool to trim a pot. Now, I loooooove me some Dolan Tools. But before committing to a Dolan or a Bison (!) tool, you can get a set here to try out. These will most likely not last as long, but you'll get a better idea of what shapes work best for you for throwing down the cash on the fancier ones.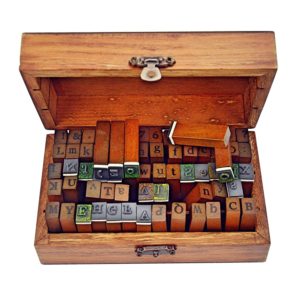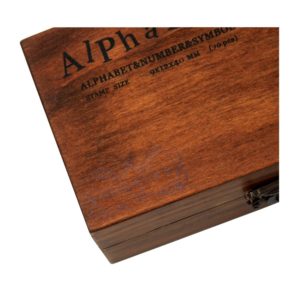 These super cute letter and number stamps are great for labeling the backs of pieces. Some reviewers aren't happy with the size. But for potters, their size (1.2×1×3.8cm) is perfect for signing the bottom of a pot or clay jewelry making. Get a whole set here. 
3. Protect your pants with a Claypron
Clayprons are for the messy wheel throwers, like me. There's no shame in keeping your pants clean! You can buy a Claypron directly from the company that makes them.
4. Remove the fired on glaze from your kiln shelves with a silicon carbide brick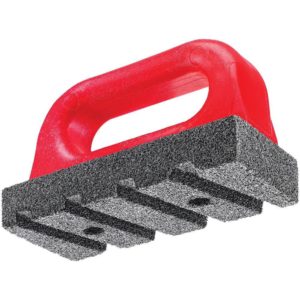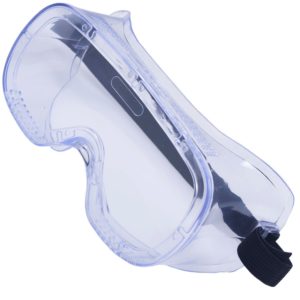 This is one of my favorite tools for grinding off glaze mishaps on kiln shelves. You need a material that's suitable for grinding away at glazes: silicon carbide does the trick. Remember, you need to wear safety googles when cleaning your shelves. You can grab a pair here too.
These Pyramex welding safety glasses can be used to look into peep holes to check out how your witness cones are doing (or if you really just want to spy on your pieces for the whole firing). They fit over prescription glasses too. Pyramex offers multiple shades and styles but the lens must be a 3.0 IR Filter Lens to be safe for staring into your glowing kiln.
A little pricey, but cheaper to buy in this new kit versus individually. If no one has bought you this set for a holiday gift or birthday present: treat yo' self! If you haven't experienced using Mudtool brand ribs and gadgets yet, then beg to borrow your friend's or teacher's for a clay session. You will not want to go back to you basic pottery tool kit again.
When you can't get enough of your pottery habit, get a portable wheel to take on vacation with you! Actually, beyond vacations, this is a great wheel for those who travel to fairs or schools to demonstrate pottery. It comes with a foot pedal, which a lot of the higher-end portable wheels don't.
8. Good quality banding wheels that won't break the bank.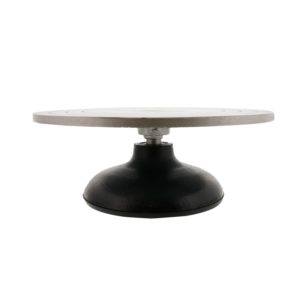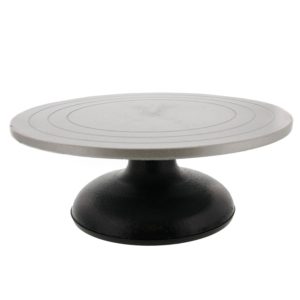 Sometimes you need a banding wheel that's not as flimsy as the cheap $20 aluminum stands, but not as expensive as the Shimpo ones (yes, I do love mine, but wowza, the price!). US Art Supply makes a heavy duty version at a really good price. You can get them in 12″ diameter or 7″ inch diameter for all of your sculpting and glazing needs.
9. An assortment of awesome underglazes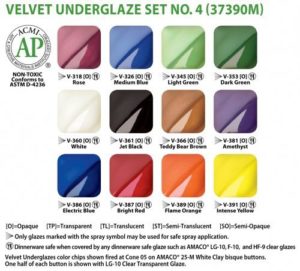 An assorted pack of 2 oz bottles of the best underglazes ever. AMACO has formulated the majority of their colors to not burn out at cone 5 amd6. The Bright Red, Flame Orange and Intense Yellow in this pack are particularly awesome for those who want saturated colors at a higher temperature. Get the assortment of basic colors here.
These aren't cheap, but they are an awesome find on Amazon. These are indispensable for labeling glaze test tiles and for signing the bottom of pots. They're intended for drawing on clay. They work like watercolor pencils on bisque — so you can draw your design, then use a brush to make a wash with the pigment. You can buy them in a set or just the more versatile black pencil.
These sets last a long time. They're wonderful for those who want to add some detailed brushwork to their pieces. Amazon carries multiple sets of them, yay!!
Where do they disappear to? How do they get so stained by wiped up glaze after years of use? You don't have to worry about keeping track anymore. You can get a whole box of 25 now.
These are great for fine smoothing and sculpting. They're soft, making them perfect when a light touch is needed. Amazon has a pack of 5 for crazy cheap.
When you don't feel like dealing with a slab roller to make a small slab, use this double ended hand roller. I own about three of these: one for porcelain, white/buff clay and another for red. Why? Cause they're cheap and it's easier than washing in between different clay types! Here's a secret insider tip: they're much cheaper when sold as "pizza rollers". 😉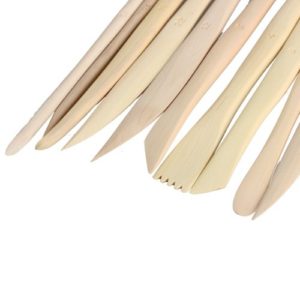 Speaking of more steals, I have a few sets of these wooden modeling tools for different colored clay bodies. These wooden tool sets are awesome if you're teaching a clay class for kids. Plastic tools will break and stick to the clay. Not these wooden ones!


I'm a brush addict. These sewn, flat hake brushes are my favorite for applying glazes. You can find cheap brushes at hardware stores, but they tend to have stiff bristles and the ferrules rust easily. That extra bit of rust can contaminate white slips and glazes. Luckily you can get one or two well-made hake brushes or a cheaper pack of three from Amazon.
17. Break-apart hake brushes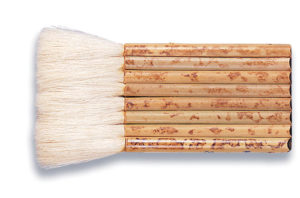 I love these guys too for large pieces. You can break these apart to make smaller brushes. Amazon sells Yasutomo brand, one of my favorite economy brush companies.
If you're a mark maker in the stylings of the great Robin Hopper, you'll be the envy of the other mark making masters with this deluxe watercolor brush. This recommendation is coming from someone who has paid more than $50 for a good watercolor brush. But I'm totally down for just buying this one for under $20.
19. Super cheap, but awesome, detail brushes
I think over the years I've bought at least a dozen packs of these firm bristle brushes for fine detail glazing with underglazes. Not to mention their great to have around for acrylics and watercolors.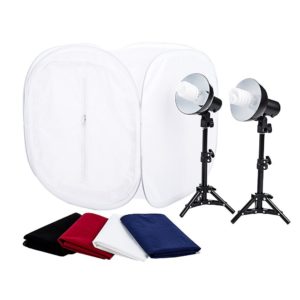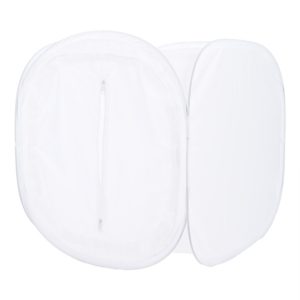 If you're submitting your work for exhibitions or selling online, you need good photos. You've most likely priced out the equipment you need for better images and were justly horrified. Good news: these economy light boxes work great for smaller items. You can buy size upgrades to the boxes as well.
Bonus Finds: Ceramic Essentials
Sometimes you don't want to put on (clean) clothes and make the trek to the pottery supplier. Here are some essential pottery tools you can shop for at home your pajamas.
21. Actual CLAY!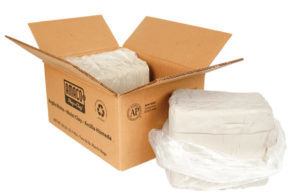 There's your money's worth of an Amazon Prime membership right there. You can get AMACO's deliciously smooth and plastic low-fire (cone 03-05) white earthenware body. Or for the midrange folks, you can get their buff (cone 5-6) delivered right to your doorstep.
Get a bonus sharp fettling knife in this set of two.
23. A replacement for your cracked Kemper rib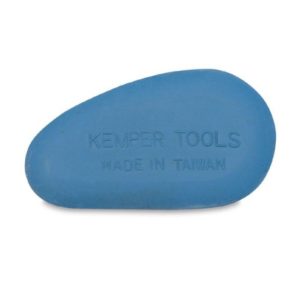 When it's starting to turn brown or yellow, just go ahead and replace it.
Get rid of that one you bent: get a shiny new one.
25. Clay cutters: no more using expensive dental floss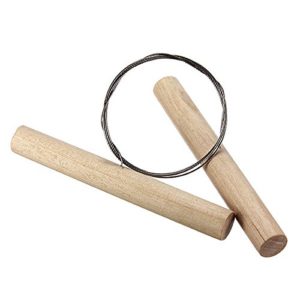 We all own an embarrassingly frayed one of these. Replace it.
26. Canvas to keep your clay from sticking to everything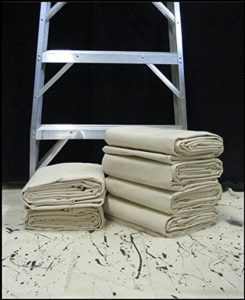 At a certain level of gross and moldy, you've got to get a new one.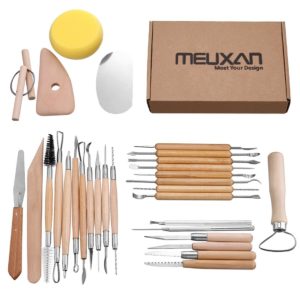 Just start over with the deluxe edition of a pottery tool kit by Meuxan.
So that's all for now, folks! We hope you love the products we recommend! ClayGeek may collect a share of sales from the affiliate links on this page, at no extra cost to you. Thank you for helping support the site!
If you're digging these finds, please share it with others!