Image Transfer on Clay Tutorials
Hello claygeeks! It's been a crazy two weeks getting ready for NCECA. We've been swamped with getting postcards and printed material for ClayGeek and Ceramic Store ready. Plus postcard designs for shows for friends, in-service workshop preparation… it's been a whirlwind! Although, I don't envy my friends who are still firing work for NCECA shows… to be installed in a week! There's so much to do, but we can't wait to have NCECA here in Houston.
Last week I presented an image transfer workshop for Katy ISD teachers through Ceramic Store. It was a lot of fun and gave the teachers a much-needed break to be creative.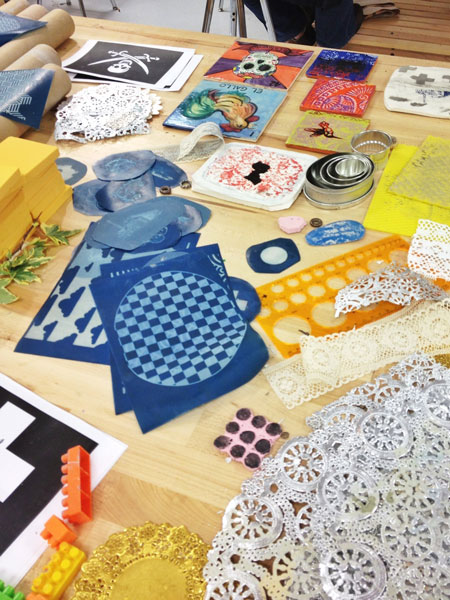 We put out an assortment of EZscreen images, linoleum stamps, laser print patterns, and fun texture tools. Here are some of the techniques we covered in the workshop:
EZScreens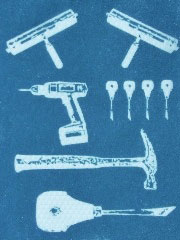 EZScreens are silk screens that expose in the sunlight. No applying emulsion or dark room needed. Image transfer master, Paul Andrew Wandless, teaches awesome workshops on it. The EZScreen website has instructions for use, the black and white screens work best for glaze.
Make your own texture stamps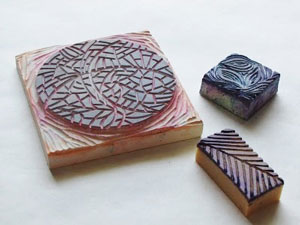 We used Speedball pink linoleum and Balsa Foam for stamping. There is a huge variety of methods and materials for making your own custom stamps. Approachable Art has a fantastic compilation of DIY stamp making techniques.
Tissue paper transfer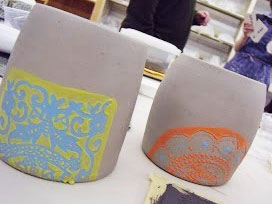 If you have any  screens with wood frames or rubber stamps with a firm backing, this technique works great for transferring those images onto a curved surface. I've had good results using commercial underglazes for this technique too. Check out Lesson 5 of PrintPatternProject's blog for how to use tissue paper to transfer images to greenware.
Slip transfer on laser prints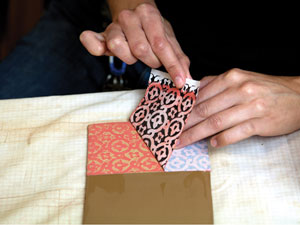 One of my favorite discoveries on Pinterest! This uses just a laser prints and slip. It can be hit or miss, so don't get discouraged if it doesn't work the first few times. You'll get the hang of it. It's great for background texture.
Mishima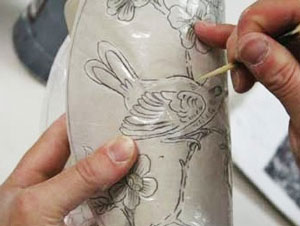 The amazingly talented Molly Hatch explains her technique for transferring her 2d designs onto to her ceramic work. Mishima is a Korean slip inlay technique for creating line work on ceramics. It's especially striking on porcelain and bright white clays.
There are tons of new techniques for image transfer on clay out there. What are some of your favorites? Have any great successes or some that you've found to be too hit or miss? Let us know in the comments.