Hello claygeeks! This week we are featuring ceramic artist Jake Allee. Jake currently teaches at Mesa State College in Colorado. You can find his work in Clay Times Magazine, Ceramics Monthly Magazine, Pottery Making Illustrated, and on Ceramic Arts Daily's new DVD Assembly Required.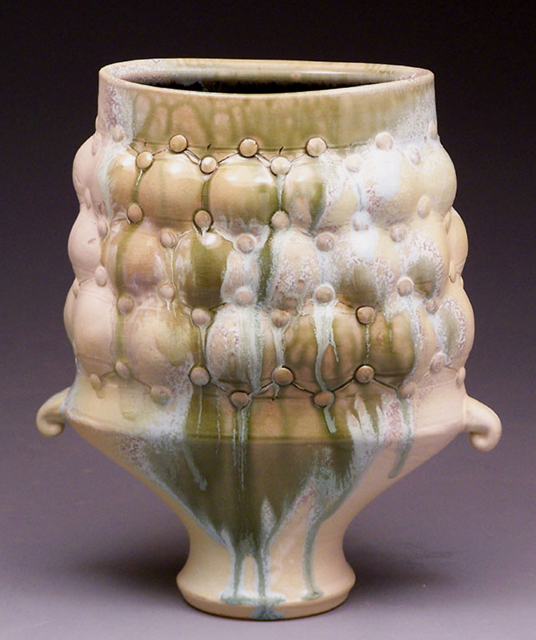 What are you working on right now?
Right now I am working on assembling my portfolio for pre-tenurereview at Colorado Mesa University and setting up a class that will take students to the Yucatan in Mexico to visit the Mayan Archaeological sites of Sayil, Labna, Edzna, Uxmal, Palenque, Bonompak, and Yaxchilan.  I'm also working with some grants from the Coleman Foundation and the Chevron Corporation to benefit my students.  I'm always entering a couple of shows and packing work to be sent out.  I'm also working pretty hard at being a new dad.
 Who or what has had the most influence on your work?
I think the historical cultures of the Khmer and Maya have a big influence on my work.  I have always like constructivist art and I seem to have gravitated to the legacy of Don Reitz throughout my career.  Ai Weiwei has given me new hope that art can truly evoke change in people and I think Frank Zappa the musician and Rodney Mullen the skateboarder are other artists I connect with because of how they have approached composition in their work.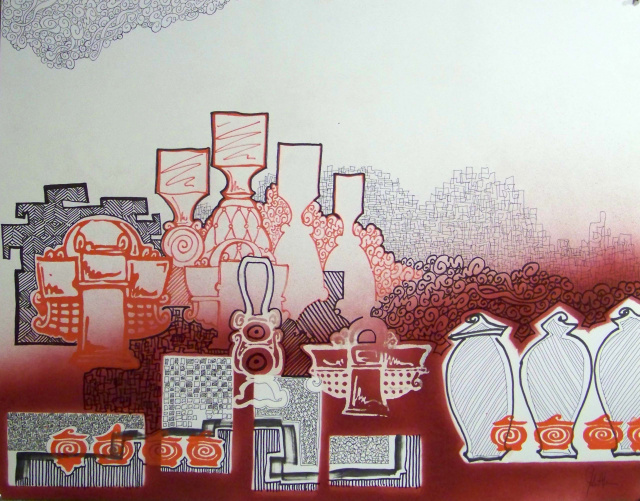 When you aren't in the studio, what are your other hobbies?
I like to ride mountain bike, road bike, snowboard, and I still skateboard once in a while.  I have never liked going to the gym so I have set myself up to where I live next to world class mountain bicycling, I'm 50 minutes from the ski slope, and there are 5 skate parks in the valley I live in.  I play the drums and guitar a bit still.
What tools or techniques could you not live without?
I don't think I have a tool or technique that I can live without because I try not to rely on such things to make my work.  I have always tried to be versatile enough that things like that don't matter.  If a tool becomes that important to the making of the work, it takes the work over.  When you place that much importance on a tool, then you can't make work without it if you don't have it.  I guess a kiln is pretty important to me, it could be any type of kiln.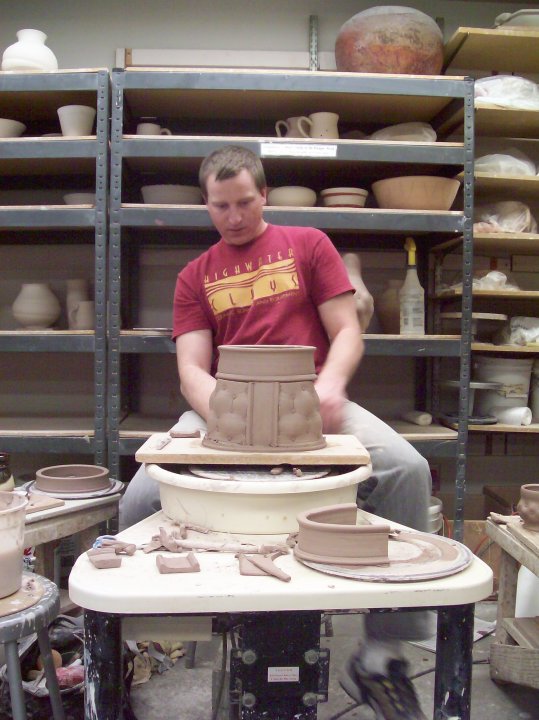 Where is your studio? What is the set up?
I work at school and I have for the last 9 years or so.  It's important to me to make work around my students in an effort to share my ideas as well as time with them.  We have a salt kiln, a couple of gas kilns, some electrics, and a car kiln that has about a 80 cubic foot loading space and can fire a piece 5 1/2 foot tall.
You have a plane ticket to anywhere in the world. Where do you go and why?
If I could have a plane ticket anywhere, I would probably go to India or Eastern Europe. I think these places have a ton of potential for research in the field of ceramics. Although… I would love to see my friends in Brazil and Cambodia soon.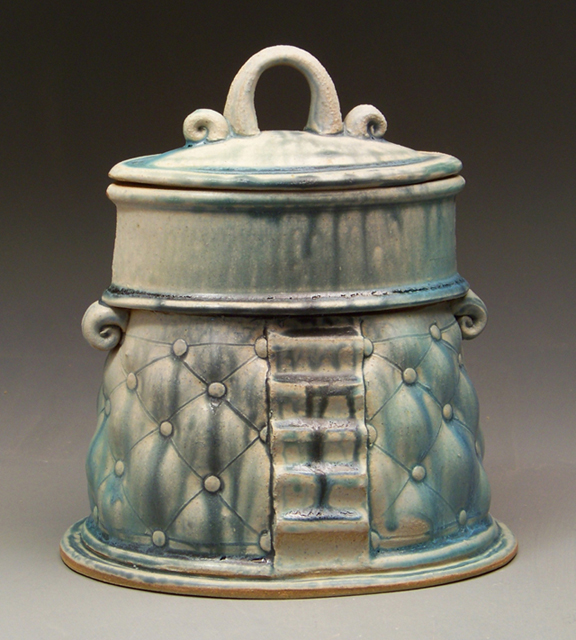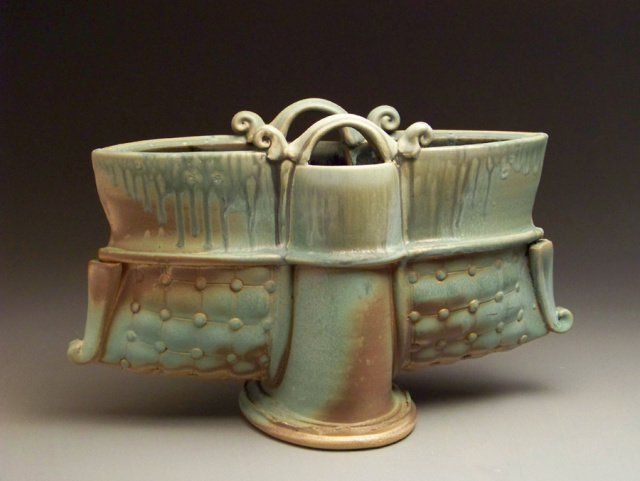 You have potter's block, what do you do or where do you go for inspiration?
I don't get potters block anymore because I have so many ideas and I spread my time so thin.  I get inspired at museums and historical sites from other cultures.  When I was younger and I had problems coming up with ideas, I would always ask myself how I could continue doing what I have done, but take it to the next level.
 Where else can we find you?
I'm not supported by galleries much because my work is not a big seller and they have to sell to stay alive, it's never stopped me so www.jakeallee.com is the hub on the Internet.